NEW MULTI-STOREY PARKING LOT IN THE SANTARISKES MEDICINE CENTRE (P9)
The visitors of the Santariskes medicine centre now have more parking lot. A multi-storey car parking place opens with 1 196 new parking places. The new parking place is being built near the Children's Hospital (Santariskiu Str. 4) and Santariskiu Clinics (Santariskiu Str. 2). Thus, these institutions can be reached within 5-10 minutes on foot.
We recommend you to take Moletai road to the parking lot, thus avoiding the car traffic that occurs on Santariskes roundabout. You will also find a free parking space on the multi-storey parking lot and you will no longer have to spend time searching for places in the old parking places.
The multi-storey parking lot will have a number-reading system and there you will find places for electric cars to charge. Payments can be made at the cash desk (3rd floor) by cash, credit card or using uniPark app.
Scheme of Santariskes medicine centre

NEW PARKING LOT (P7) HAS BEEN BUILT IN SANTARISKES MEDICINE CENTRE
On September in Santariskes medicine centre, near children's hospital, a new off-street parking lot (P7) began operating. It can be used by visitors and personnel coming to the nearby medicine facillities. Parking lot is located on Santariskiu st. 7, entry is behind the bus station. 200 parking spaces are available for cars and a electric vehicle charging station is also available. The distance from the parking lot to the children's hospital is about few hundred meters.
Personnel, wishing to use the parking lot must sign an agreement. Contact assigned person in your organization.
We remind you that construction work for a new multi-storey parking lot has already begun. 1196 new parking spaces will be created. Expected end of construction is in 2019 first quarter.
We wish you a convenient stay!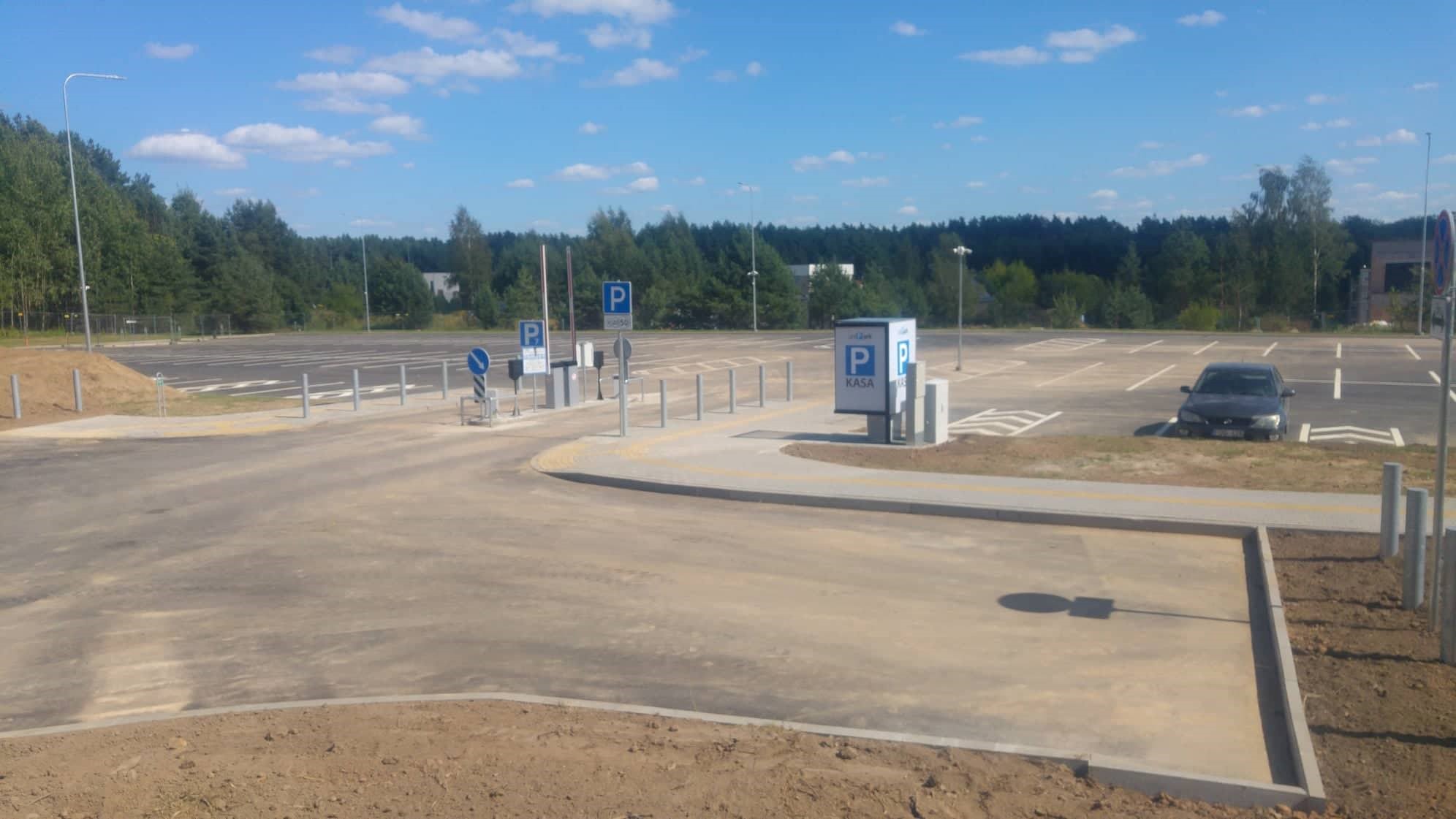 More information: info@santarosparkavimas.lt